OWA In the News
---
BEE RESEARCH IN THE NEWS
Russian honeybee linked to nosema tolerance...read more here
"CATCH THE BUZZ" reports on the CCD / Nosema connection ...read more here
Scientists and Soldiers collaborate to solve bee mystery:.. n. ceranae implicated in Colony Collapse Disorder...read more here honeybee linked to nosema tolerance...
OWA Stock scores high for VSH trait in recent USDA tests...read more here
OWA IN THE LOCAL NEWS:
OWA Featured in Forks Forum: Clallam Bay Buzzes over downed Bee Tree. Click here to read more
OWA Featured in the Sequim Washington Gazette. Click here to read more
Enjoyable family time captured in the news...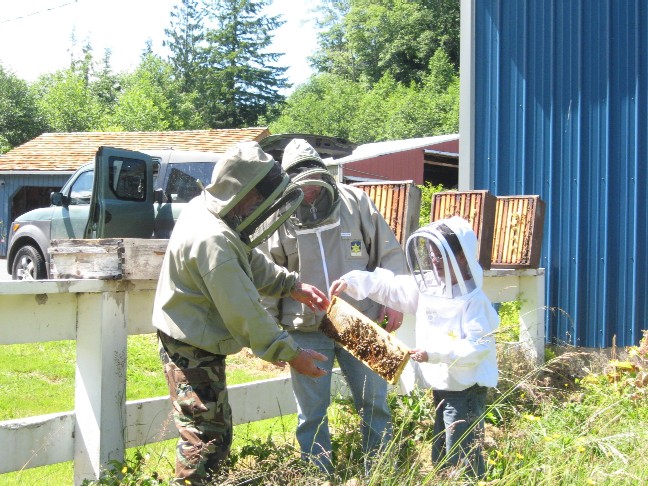 OWA IN THE NATIONAL NEWS:
OWA featured in
BEE CULTURE MAGAZINE
about the work we are doing with the "Olympic Peninsula Wild Survivor Bees" ...