Peninsula Daily News: 3 Generations Of Beekeepers
PENINSULA DAILY NEWS     
July 7, 2010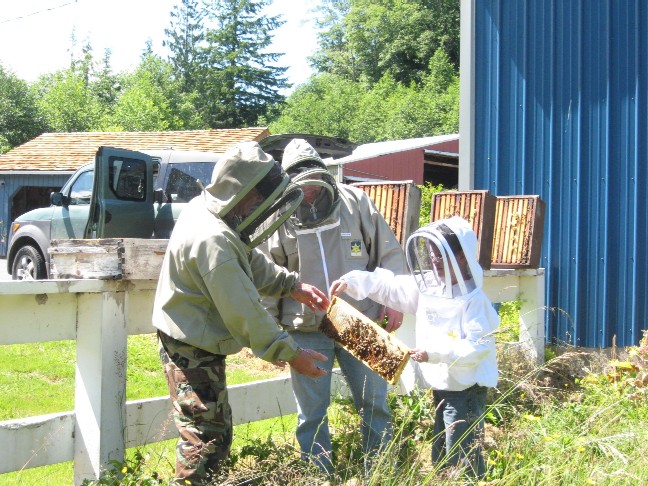 Three generations of beekeepers
Brandon Harvey, right, hands off a frame of bees and honey to his grandfather, Dan, while pulling honey off one hive on state Highway 112 on
Saturday.
Brandon's father, Shane, is in the background.
Dan Harvey estimated they pulled off about 120 pounds of honey during this one trip.
The Harveys are shown working bees bare-handed but they are properly
equipped and experienced beekeepers.
photo credit: Donna Barr for the Peninsula Daily News
https://wildernessbees.com/wp-content/uploads/2017/02/cropped-favicon-300x300.png
0
0
owa
https://wildernessbees.com/wp-content/uploads/2017/02/cropped-favicon-300x300.png
owa
2017-04-22 09:07:30
2017-06-30 16:31:06
Peninsula Daily News: 3 Generations Of Beekeepers